17,000 patients avoid unnecessary hospital visits in Scotland thanks to tech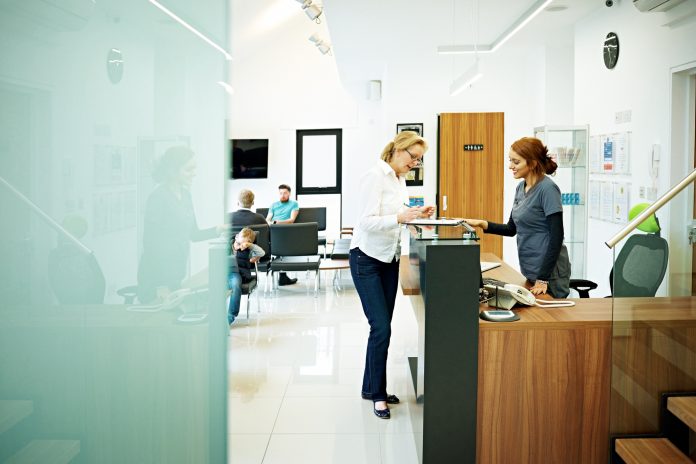 Health Boards in Scotland are implementing innovative technologies to enhance communication among GPs and paramedics, transforming hospital visits and reducing unnecessary referrals for patients in NHS Scotland
Healthcare professionals in Tayside, Glasgow and Lanarkshire use Consultant Connect technology with 40 different clinical lines available for rapid expert advice.
Ending unnecessary hospital visits
The seamless process enables primary care clinicians to get instant access to Prof-to-Prof A&G at the earliest opportunity, supporting the NHS philosophy of allowing the public to access the 'Right Care in the Right Place at the Right Time.'
Seventeen thousand patients have avoided unnecessary hospital visits in Scotland due to clinicians using Consultant Connect's technology. The transition from delays to instant advice marks a pivotal transformation in clinical consultations.
Historically, accessing specialised guidance was like navigating a labyrinth.
Often, those needing advice had to call through to a switchboard, unable to connect directly to the healthcare professional they needed or were left waiting for an answer.
These lengthy callbacks often left patients anxiously awaiting the next steps in their care. Then came the transformative force: our Prof-to-Prof advice and guidance service.
Bridging the gap between ambulance clinicians and specialists
Keith McRavey is a seasoned Paramedic in the Scottish Ambulance Service (SAS). With more than three years of experience on the front line, Keith is familiar with the critical decisions needed instantly, which can often mean the difference between life and death.
Keith's interaction with a consultant through Consultant Connect was pivotal in a specific case involving a COVID-19 patient grappling with low oxygen levels. Their collaborative assessment concluded that immediate hospitalisation wasn't necessary. Guided by the consultant's advice, Keith eased the patient's concerns and supported her recovery at home.
Keith's experience showcases the positive impact of Consultant Connect—a service that empowers paramedics to prioritise patients with informed choices.
Previously, distinguishing between those patients who needed to be brought into the hospital and those who could be treated elsewhere was challenging.
We can now bridge this gap by offering direct access to consultants for real-time guidance and expertise. It eases the SAS's burden, as emergency ambulances are frequently requested to convey GP referrals to the hospital.
The evolution of the clinical line service
Our work with NHS Tayside is a further example of how Consultant Connect collaborates seamlessly with NHS Scotland to lessen waiting time.
The peer-to-peer clinical line started initially with junior doctors carrying a handset from an old-fashioned landline. The line was very well used and famous, so in 2018, Consultant Connect began working with NHS Tayside to address resources and clinical governance difficulties.
Clinicians could see the benefits of Consultant Connect immediately – calls could be recorded and logged, and they could get a much more detailed view of how many calls were being taken. When Covid-19 hit, NHS Tayside could also use Consultant Connect as a resource to support their Covid-19 activity.
Consultant Connect also works with NHS Tayside to provide a new Chronic Obstructive Pulmonary Disease (COPD) pathway as SAS deals with 57,000 respiratory calls annually.
The goal is to provide timely, appropriate care for long-term patients. For example, a 71-year-old patient got comprehensive home care within 24 hours after the ambulance clinician used Consultant Connect to get advice from respiratory experts.
It meant the patient wasn't taken to hospital unnecessarily and had a care package that he was comfortable with.
Accelerating efforts to clear waiting lists at hospitals
NHS Scotland is already embracing innovations to solve the waiting list crisis. Their progressive stance on adopting technology to support healthcare clinicians has been impactful, and our work in Scotland will help accelerate the efforts to support GPs and paramedics.
Our primary focus is strengthening the partnership with SAS and expanding Consultant Connect's reach to remote NHS practices.
We aim to work with SAS and paramedics throughout Scotland to offer urgent care. Our support will ensure efficient patient handling in ambulances. This initiative would be beneficial for areas that need help accessing prompt expert guidance, especially in the northern reaches of Scotland.
We're excited to work with NHS Scotland on integrating technology and supporting healthcare clinicians to ensure patients receive the better and faster care they deserve.
This piece was written and provided by Henry Maas, Head of New Initiatives at Consultant Connect
Editor's Recommended Articles

link